The Pope Just Got Hilariously Trolled As The Internet Go To Town On Photoshop Battle
An important thing to remember is that the internet is not your friend and no one is safe from its almighty powers. This is something the Pope learnt the hard way recently after he became the latest victim of Photoshop hysteria.
When this unfortunate photo of Pope Francis, otherwise known as Dilophosaurus Pope, was taken during his speech in front of Philadelphia's Independence Hall he could never have imagined the image editing insanity that would follow.
This was the original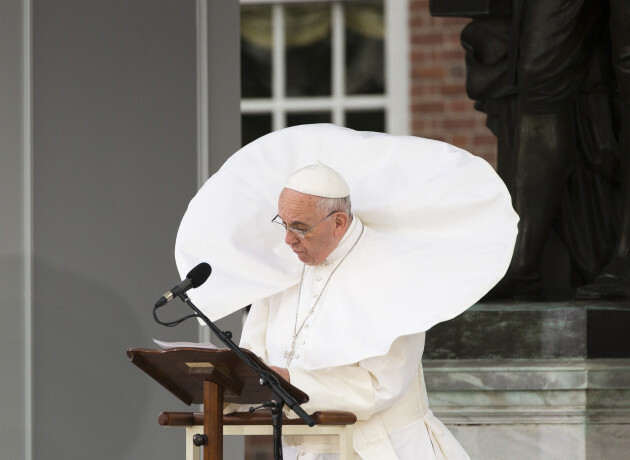 Which soon sparked a bombardment of tweets from onlookers who were eager to explain the phenomenon
It didn't take long for the Photoshops to arrive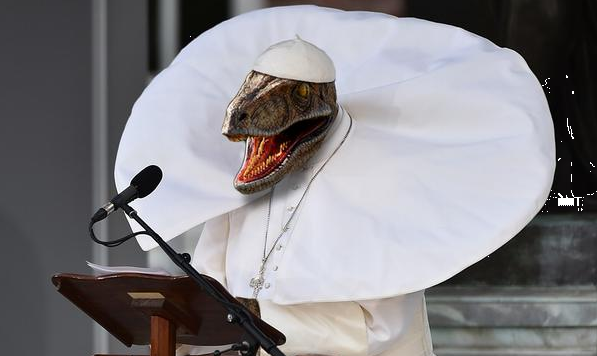 Some more advanced than others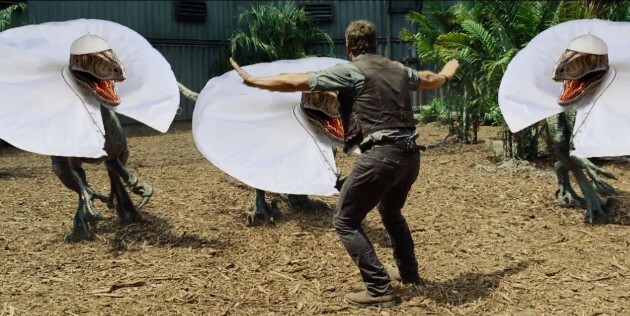 And some that were much, much more advanced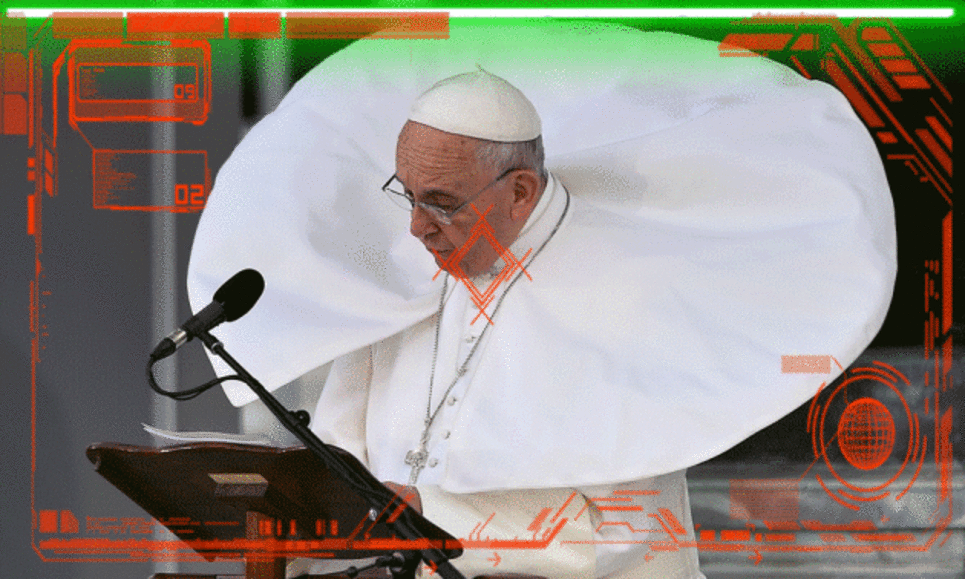 [sc:MPU1]
Seriously these people have way too much time on their hands
 Here he is as Marilyn Monroe 
 And as a UFO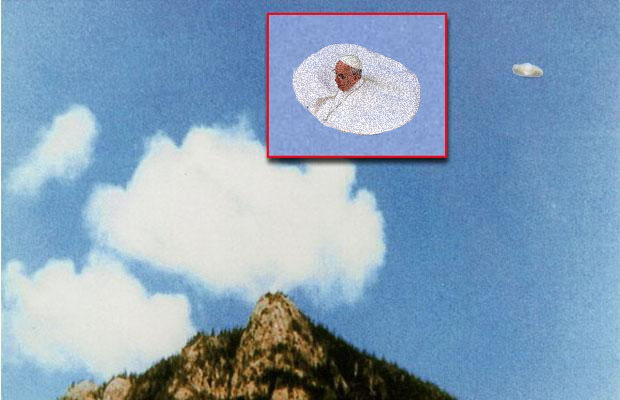 There were two sightings 
[sc:MPU1]
What a catch 
 Room for a fungi?
 Freshen up your day 
How do you like your eggs in the morning? I like mine with the Pope 
[sc:MPU1]
 A little bit cheesy?
 It seems that everyone who owns Photoshop wants a slice of the action 
Luckily the Pope seems like the kind of guy who has a sense of humour, so I'm sure he's had a good chuckle at his own expense. No one is protected from the internet, not the head of the Catholic Church, not Shia LaBeouf, not even Russian leader Vladimir Putin.